Same-Day Dental Implants: Do You Think It's Appropriate for You?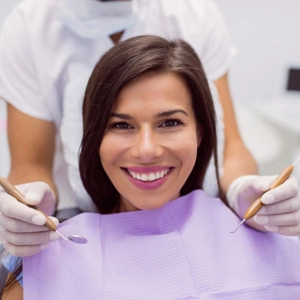 Have you lost a tooth or have a decay that is bothering you? Is it affecting your smile? Are you unsure how your dentist is going to help you get your lost smile back? Well, there is some good news. An orthodontist can fix your problem in one day with same-day dental implants treatment. In our previous blog, we have explained 5 tips and practices that will help you take care of your dental implants in Midland. Let's discover more about same day dental implants and factors about their safety?
Same-Day Dental Implants in Midland:
It's a very simple way to get a pearly smile. Visiting the dental clinic on a weekly or monthly basis can be avoided. Because dentists can get your tooth restored in one day. Dentist in midland requires patients to walk into their clinic just thrice: for a consultation, a surgery, and for a follow-up. Thus, the waiting period for same-day dental Implants is almost non-existent. Same-day dental implants are categorized according to the time-taken by the treatment.
.
3 Different Types of Same-Day Dental Implants in Midland:
Single-Tooth Dental Implant:

This is done on a single tooth. A tiny titanium metal piece is fixed into the gum to act as the tooth's root to hold the crown in place. An orthodontist will ensure the tooth color and size matches the rest of the set.

Full-Arch Dental Implants:

This dental implants treatment in Midland is done on the teeth that need replacement. They can be found together in a single arch shape. The sections that the jaw falls into are called arches.

TeethXPress Dental Implants:

In this treatment, the prosthetics will look like a full arch of teeth. Implants will be affixed based on needs per tooth. This will consume time especially to heal. Temporary teeth will be provided at the time of the appointment.
Implant-Supported Dentures:
This treatment is done on dentures by changing them to implants and fixing them with abutments to the bottom.
The type of same-day dental implants will be selected by our dentist in Midland after the check up is done.
Let's Look at Some of the Benefits of Same-Day Dental Implants in Midland:
People can be skeptical about the results obtained with same-day dental implants. But it is a very efficient treatment and has a success rate which is constantly rising. In this process the implant fixes to the bone more easily. The healing of the gums is faster and the extraction socket keeps it bacteria-free. And this will allow you to start and end your days with happy smiles.
Conclusion:
If you are looking to affix same-day dental implants in Midland and are searching for the best dental clinic, then consider Gray Cosmetic & Family Dentistry. Dr. Chet K. Gray and Wesley D. Gray practice at Gray Cosmetic & Family Dentistry. Browse through the website of Gray Cosmetic & Family Dentistry to discover more about the services they provide. Dial at 432-694-5741 to arrange for an appointment right away.
---