5 Benefits of Choosing Dental Implants This Summer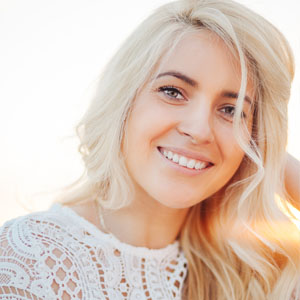 If you've been waiting for the right time to replace your bad teeth with dental implants, here is the best opportunity. There is no better time than summer to reconstruct your smile with a long-lasting treatment like dental implants. In our previous blog, we have explained the urgent need for dental implants in Midland. However, below are five reasons to address your dental problem with dental implants this summer.
5 Benefits of Choosing Dental Implants in Midland This Summer:
Extra Time:

Because life slows down a bit during the summer, you should have more freedom in your schedule. Not needing to worry about absence from work, you can utilize the break to improve your smile. You'll have more than enough time to rest during your rehabilitation in summer. You can focus completely on recovery rather than hurrying back to work.

Improve Your Oral Health:

By substituting the missing or lost teeth, once can enhance long-term dental health. Dental implants in Midland replace both the root and the crown to prevent bone loss caused by lost teeth. You'll save money in the long run by avoiding a pricey treatment thereby lowering your total dental health costs.

Many Exciting Treats to Enjoy:

You'll need to follow a light diet for several days after your implant operation. Summer, fortunately, is full of delicious food items. When you choose chilled soups, milkshakes, or yogurt, you'll stay hydrated while giving your tongue time to recover.

Your Dental Insurance Has Not Yet Expired:

The dental benefits expire by the year's end. If you don't utilize them, they won't be available next year. Hence, you will not be paid. Your implant dentist in Midland will work with you to make the most of your yearly allowance in order to offset the expense of the operation.

Change Your Perspective on Life:

According to research, the look of your teeth can affect your personality and how others perceive you. The spaces in between your teeth while you smile will make you feel self-conscious. You may avoid taking photographs, attending social events, or participating in summer activities since you are concerned that people will notice your missing teeth. Because of your renewed confidence as a result of the implants, you may be more willing to engage in summer events that you would have shunned in the past.
Conclusion:
Now that you've read the reasons, it's high time to take the necessary step. Dr. Chet K. Gray DDS and Dr. Wesley D. Gray DDS are the best dental practitioners in Midland. Gray Cosmetic and Family Dentistry, where they practice, is the best dental care in Midland. Browse through our website Gray Cosmetic and Family Dentistry to gather more details about dental implants and their services. Call us at 432-694-5741 to arrange for an appointment in order to access the finest dental clinic in the region.
---