5 Tips for Choosing the Best Dentist for Your Family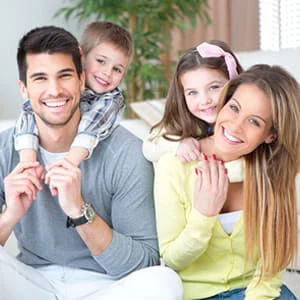 When it comes to your family, you always strive to provide the best. This is true when it comes to dental care as well. What are the factors in your checklist while searching for the best dentist for your family? A leading family dentist Midland will have years of experience plus specialization in the relevant field, patient-friendly demeanor, and the patience and social skills to handle the various age groups in your family. In our previous blog, we have explained 6 benefits of visiting a family dentistry in Midland. However, your family dentist should be approachable where you and your family can discuss all the concerns with ease.
5 Ways to Select a Family Dentistry in Midland for Your Dear Ones:
Commendable Qualifications:

You need to check the credentials of the dentist and see if the professional has laudable certificates. Check from where the expert has pursued his medical schooling. Before finalizing the best dentist for your family, check his/her experiences and qualifications, which are readily available on the dental office's website.

Diverse Experience:

You can expect your family dentist to be able to cater to different dental issues of crowns, veneers, cosmetic treatments, missing and decayed teeth, gum diseases, chipped, cracked and gapped teeth, misaligned and mis-shaped teeth, sensitivity, etc. Different family members might have different issues and a family dentist should have hands-on knowledge of different dental specialties to be able to cater to them. A family dentist should also be able to treat your kids with teeth whitening in Midland and possess good knowledge of pediatric dentistry.

Advanced Technology:

It is advised to look for dentists and dental centers that have all modern amenities, equipped with the latest tools and technologies. The right methods make the dental treatments safe and sound. Hence, choose dentists who are well aware of these to make treatments painless and comfortable.

Close Proximity:

Location of a dentist is a vital factor when it comes to choosing the one for your family. If you need a dentist for a specialized treatment or any one-off treatment, you can drive to him/her miles away. However, when it comes to family dentistry in Midland​, location has to be within close proximity to be able to go for frequent checks, routine follow-ups and emergency visits.

Reasonable Cost:

This is one of the most important factors that will affect your selection of a dentist. Ensure to check the charges before making an appointment. Also, try finding a dentist who charges reasonable and accepts insurance.
Conclusion:
Talking about choosing the best family dentist for dental care in Midland, check out the profile of Dr. Gray, a leading professional with great proficiency. The doctor has already treated patients for years with great care. For more call us at 432-694-5741 and schedule an appointment today.
---