7 Indispensable Tips to Conserve Your Dental Implants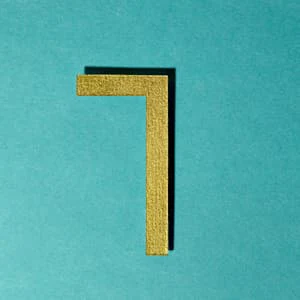 Replacing your lost teeth with dental implants will give the confidence you have been lacking in life. Dental implants in Midland are one of the best and safest treatments. Implants are affixed surgically inside the jawbone. Within a few months they merge with the bone and replace the root of the lost tooth. If you are planning to get dental implants, you need some knowledge regarding the finest dental implant supervision offered by dental care in Midland.
Read on to discover certain vital pointers which will help lengthen the lifespan of your implants.
7 Tips to Conserve Dental Implants in Midland:
Employ Soft Brush:

After affixing dental implants in Midland, one will need to replace the toothbrushes. Nylon toothbrushes are the finest choice. They have bristles that are supple and tender on the implants. Hard bristles and metal instruments will scratch the implants. Hence, you must refrain from them.

Stay Away From Abrasive Products:

Products for cleansing the teeth should always be sensitive post the dental implant treatment. Mouthwashes and toothpaste that are abrasive will result in many discomforts. Those oral hygiene products with acute flavors such as cinnamon and mint must be used sparingly

Floss Daily:

Dental implants in Midland make flossing inevitable. Plaques accumulate effortlessly around the implants leading to many hygiene issues. Many categories of flosses designed especially for individuals with dental implants are available. Brushing teeth must compulsorily be combined with flossing.

Regulate Food Choices:

Consuming food that is hard or sticky can hasten the damage of the dental implants and the neighboring teeth. Post affixing the dental implants certain food items should be excluded from your diet namely: hard candies, ice, steak, caramel, crusty bread and dried fruit.

Systematic Visit to the Implant Dentist:

A dental implant is a subset of dental hygiene. To sustain your overall dental hygiene consulting reputed implant dentists like Dr. Chet K. Gray and Wesley D. Gray at Gray Cosmetic and Family Dentistry is recommended. This will benefit the implants and the dental care in Midland simultaneously.

Aftercare Pointers:

Certain precautions must be known to the patients so that the situation post-surgery is handled without trepidation. Avoiding movement, pressing ice packs, consuming soft food and sticking to medication are good practices.

Alcohol and Smoking Must Be Refrained:

If you smoke cigarettes when your dental implants are healing, it will adversely affect the implants. Consuming alcohol slows down healing activity. Both these vices must be circumvented while undergoing dental implants in Midland.
Visit Our Implant Dentist for Midland Dental Care:
If you're looking for a dentist for affixing dental implants in Midland, consider visiting Dr. Chet K. Gray or Wesley D. Gray at Gray Cosmetic and Family Dentistry. For more information call us at (432) 694-5741 and schedule an appointment today.
---