How to choose a good family dentist?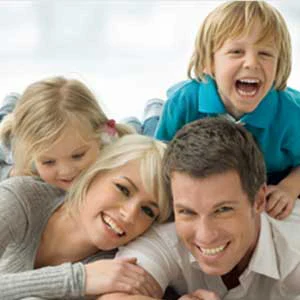 An integral component of your family's general health and well-being is their overall dental health. Do you want to ensure quality dental service for your family's preventive, cosmetic, curative and emergency dental needs under one roof without inconvenience? You must choose a family dentist.
Who is a family dentist?
Gray Cosmetic & Family Dentistry – Our family dentistry clinic in Midland, addresses the dental health of all your family members at every stage of their lives. Unlike other dental practitioners we family dentist specializes in various dental services.
Here are a few things to keep in mind when selecting the right family dentist:
Experience:
You must do a mini research about the credentials of the family dentist. The family clinic's website will reveal the qualifications, experience and testimonials of the family dentist. Running a search for his ratings and feedback can be helpful as well. This will reveal how good the dentist really is when it comes to procedures requiring specialties.
Emergency Services:
According to the National Hospital Ambulatory medical care survey, 1.65% of all emergencies reported are dental emergencies. It is a considerable number of people in the ER for dental services. It is recommended that you talk to your clinic about the services they have in place for dental emergencies.
Are they kid friendly?
Ensuring that a child sits through the treatment on a dentist's chair is every parents nightmare. These days a lot of clinics are specializing in being child friendly. They put in effort to have doctors, staff and a surrounding that children feel comfortable in. Have a look at some of the child friendly features your clinic has to offer.
Is the family dentist flexible with appointments?
Sometimes it is hard to stick to an appointment that was agreed upon due to unforeseen factors. It is always good to have a clinic that can help with the option of reappointments and late appointments. Check whether they provide comprehensive dental care with the flexibility to schedule family appointments together, saving you a lot of time.
Does the clinic have visiting specialists?
Dentistry also has multiple specialties. Surgeons, orthodontists and cosmetic dentistry are some of the specialized fields. When you choose a family clinic that has specialists affiliated to them, it helps in gaining access to all treatments at one place, thus saving you a lot of time.
Gray Cosmetic & Family Dentistry – A Family Dentistry Clinic in Midland
Our family dentistry clinic in Midland offers you the above features and a range of other services. Our dental care in Midland are warm, welcoming and child friendly. Our family dentists will become an inseparable part of your family's dental health.
---