How To Choose the Right Dentist for Dental Implants?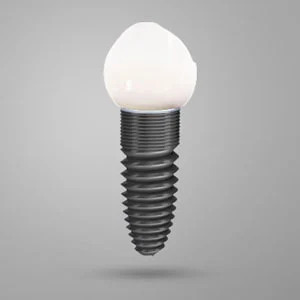 Do you know how to select the best implant dentist to revive your smile? It takes a great deal of reflection to get a great outcome. Choosing a good dentist entails more than just figuring out a person who can perform the job. It is critical to find a dentist who listens to your concerns and needs. In our previous blog, we have explained how to identify that you urgently require dental implants in Midland? Choose a dentist who is dedicated to assisting you in achieving the results you wished.
4 Tips to Choose the Right Dentist for Dental Implants in Midland:
Request Referrals:

Are there any of your mates, relatives, or family members with teeth implants? If so, you can approach them for recommendations. Examine the webpage of the professional to whom they referred you, then contact them to ask any questions you may have about your process. Individuals can also make an appointment to meet them in person. Your dentist in Midland may also refer you to an implant specialist.

Examine Their Outcomes and Reviews:

A large number of experts will have work samples. Many such could include photographs and documentary evidence of their patients, in addition to before and after pictures. It is usually posted in their dental office, but it can also be found on their social media or website pages. Examine the patient testimonials on their blog or social media pages. Patient evaluations will provide you with a sense of the quality of their work and what it's like to be handled by that expert. Avoid experts who have a high number of negative reviews.

Assess Their Technology:

Dental implant placement could indeed vary from extremely simple to somewhat complicated. A lot of it is determined by your distinctive oral physiology and the location of the missing tooth. Possessing 3D imaging is invaluable when compared to conventional 2D X-rays, irrespective of your dentist's experience. At dental care in Midland the improved technology increases the precision and even shortens the total time needed on the day of your treatment.

Inquire About Financing Options:

Now comes the equally crucial component of selecting the best physician: the costs involved. Putting money in dental implants will have an impact on your smile for the remainder of your life. You want to ensure that you use your money smartly and that your implant dentist, if applicable, accepts your dental insurance.
Conclusion:
If you are looking for dental implants in Midland, it's time to choose your implant dentist, now that you know which features to look for. Dr. Chet K. Gray DDS and Dr. Wesley D. Gray DDS are one of the most reliable and experienced dentists. Contact us at 432-694-5741 for more information.
---