What To Anticipate When You Undergo Your Dental Implant Procedure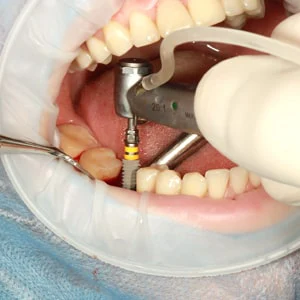 Are you getting ready for dental implant treatment? Or Do you think you need to possess a better understanding of dental implants? Are you fit for dental implants in midland? If you live in or around the locality of Midland, Texas and are looking for the right implant dentist, visit Midland Dental Implant today! Before we jump into understanding the dental implant process, let's look at how you should keep yourself prepared.
How You Should Prepare Yourself for Dental Implants in Midland?
Here are few steps to know how you should prepare for a dental implants treatment:
Get an overall scan of your dental health.
You should essentially brace yourselves both mentally and physically for the surgery itself.
If you have been assigned to consume some antibiotics before the treatment do it diligently.
Remember to schedule time for post-treatment care.
Now that you understand how to be ready, here's what you can expect at the treatment.
The Dental Implant Treatment in Midland Involves a Few Steps, and They Are:
Preliminary Examination:

The first step in dental implant surgery is a comprehensive analysis of your oral health conditions. Our Midland dentists at Gray Cosmetic & Family Dentistry will undertake a full evaluation which involves taking impressions, x-rays, and determining the strength of your jawbone along with your bone density. In this process, our implant dentists will also let you in advance any medical issues or precautions, if any.

Extraction of Tooth:

In case there's still any tooth that needs to be removed, the dentist will first extract it out before proceeding to the implant surgery. At this stage, our Midland implant dentists will also discuss the various anesthesia options. Once the tooth is extracted, it opens space for fixing the implant.

Implant Insertion:

The most crucial part of the surgery is the insertion of the dental implant. If your jawbone is strong there does not need any extra bone to be added. If there arises a need for extra bone, it is usually grafted from another area of your jawbone itself. Once this is healed, the implant is fixed into the jaw.

Placement of Abutment and Crown:

After the implant is stable, the dentist will place an abutment implant. This functions as a medium and enables the dentist to connect the implant to the crown. Once the gums heal thoroughly, the implant dentist will permanently fix the crown to the teeth.
Want To Know More About Dental Implants in Midland?
By now you might know the process of dental implant surgery. If you are on the lookout for the right place to avail dental implants treatment in Midland call us at (432) 694-5741 and schedule an appointment today.
---