What to Expect During Your First Dental Implants Treatment?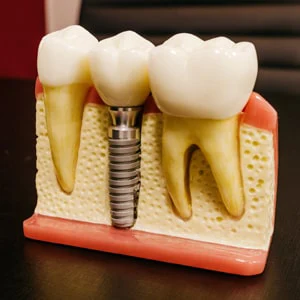 When missing a tooth, the first treatment option recommended and suggested by a dentist in Midland is to go for dental implant treatment. Here are 4 steps to anticipate before going for a dental implants treatment in Midland.
It is an invasive or surgical intervention where artificial teeth replace damaged teeth. These natural-looking teeth are anchored so that it functions like real teeth. Chet K Gray, DDS and Wesley K Gray, DDS are renowned dentists providing the best dental implants in Midland treatment at Gray Cosmetic and Family Dentistry.
Why Go For Dental Implants in Midland?
Dental implant treatment is suggested when the patient misses or loses a tooth due to an injury, accident, disease, or age-related factor. These implants mimic the teeth roots and make it possible to go for artificial teeth which do not cause damage, and are unlikely to slip or fall out. These implants provide a lot of support, thus giving a natural teeth-like appearance to the patient. A patient must consider a dental implant procedure in case of missing teeth, no requirement of a bone graft, healthy jawbone, healthy gums, and overall good health for faster healing.
Risks Associated With Dental Implants:
Infection:

In some instances, the patient may have to face the challenge of infection after going through the surgical intervention. Quick medication can help control the problem.

Damage:

After dental implant surgery, some patients may sustain injuries to their blood vessels or other teeth.

Nerve Damage:

It is a very rare but not unheard-of issue seen after dental implant treatment in Midland. Damage to nerves can further escalate into a serious health issue, and the dentist may recommend visiting a neurologist immediately to contain the problem.

Sinus Problem:

Some patients also complain about sinus issues after getting dental implants.
Getting Prepared for Dental Implant Treatment in Midland:
Before getting ready to get dental implant surgery done, get your jawbone density checked to ensure it is enough to support the procedure. The patient must also have healthy gums.
Visit Our Implant Dentist in Midland and Get The Following Things Done:
Find out more about the treatment plan.
Undergo a comprehensive dental exam.
Get x-rays done.
Let your dentist know of prior health conditions.
Conclusion:
The process requires removing a damaged tooth for which gums are cut open, and holes are drilled into the bone to place the dental implants. Seek an appointment with our implant dentist Chet K Gray, DDS or Wesley K Gray, DDS at Gray Cosmetic and Family Dentistry today and go through a complete check before going for this treatment. It is the best place to undergo dental implant treatment in Midland as it provides high-end treatment with state-of-the-art infrastructure. For more information about dental implants in midland, call us at (432) 694-5741 and schedule an appointment today.
---